"…Love, if you love me,
lie next to me.
Be for me, like rain…"
From "The Rain" by Robert Creeley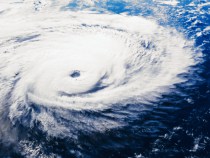 Writing Prompt
Drive a storm into a poem that explores a devastating romantic relationship, current or past.
Requirements
Begin with a line or two of pure description of Hurricane Sandy or its aftermath.
Argue for or against one of Dr. Phil's "Ten Relationship Myths."
Tell a secret, tell a lie and never tell anyone which is which.
Surprise yourself!
Fiction Alternative
Write a dialogue-driven story about a chance encounter between two former lovers as they each grab for the last flashlight at the Home Depot before the hurricane.
Memoir Alternative
Write about the first time you were in love or the first time you were trapped in a storm, which is pretty much the same thing. Discover something you didn't know you knew.
Challenge for the Delusional
Write from the point of view of the ex-lover.

-+-+-
Listen to Robert Creeley read "The Rain."
-+-+-
Read the story that led to this prompt.
-+-+-
If you like this writing prompt, take a look at Challenges for the Delusional which has more of Peter's unique prompts, or consider joining us at the Winter Poetry & Prose Getaway in January.