After considering 82 applications, the panel has made its decisions. There were many strong applications and it was a tough choice, but the following writers were selected. We look forward to getting to know them at Seaview.
Toni Brown Memorial Scholarship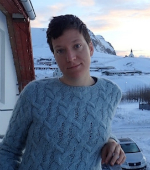 First Place – Lindsey Danis, a writer from Kingston, NY
Lindsey Danis is Hudson Valley-based writer and recovering chef who attended Vassar College and received an MFA in Creative Writing from Emerson College. She juggles freelance content marketing with working on novels about queers in the restaurant industry and bisexual activist teens, and is actively seeking a literary agent for her completed Young Adult manuscript. Her creative writing features diverse, difficult characters making their way through trying times with grit and grace. Her work has appeared most recently in AfterEllen, VerityLa, and Razor Literary Magazine. She is inspired by travel, nature, food, oral histories, and queer culture. When she's not writing, she cooks, travels, kayaks, or hikes with her two dogs.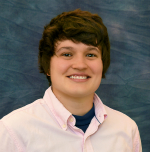 Second Place – Jenna Bazzell, a poet from Allentown, PA

Jenna Bazzell has an MFA from Southern Illinois University-Carbondale. She was a semi-finalist for the 2017 Miller Williams Poetry Prize for the University of Arkansas Press, the 2017 Phillip Levine Prize, and most recently, she was a semi-finalist for the 2017 Akron Prize. She won the 2015 Everett Southwest Literary Award, the 2010 AWP Intro Journal Award for her poem "Wet Field," and has received two Honorable Mentions from the Academy of American Poets Prize for her poems "Into the Damp Woods" and "Drought." Her poems have appeared in Crab Orchard Review, Cream City Review, Hayden's Ferry Review, Passages North, New Madrid, Naugatuck River Review, Southern Indiana Review, Fifth Wednesday, and Sou'wester. She is an adjunct professor in English at Harrisburg Area Community College (HACC) and East Stroudsburg University in Pennsylvania.
Third Place – Jennifer Flescher, a writer from Auburndale, MA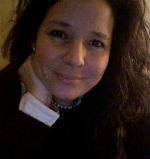 Jennifer Flescher's poetry appears in The Harvard Review, Lit, The Boston Globe and the blog of Best American Poetry. Her non-fiction publications include Jubilait, The Harvard Review, The Boston Globe and Poetry Daily. She teaches writing at Lesley University. For ten years she edited and published the literary magazine Tuesday; An Art Project, which published Billy Collins, Charles Simic, Evie Shockley and Major Jackson. She holds an MFA in poetry from Lesley University and a MSJ from the Medill School of Journalism at Northwestern University.
Jan-ai Scholarship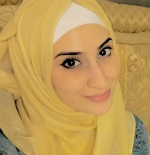 Shurouq Ibrahim, a poet from Hillard, OH
Shurouq Ibrahim is a 26-year-old Arab-American English instructor. She has taught English Language and Literature classes at universities abroad (the West Bank) and in the US (Ohio). She holds an MA in 21st Century Literature from the University of Lincoln in the UK. As an undergrad, she won the prestigious Nimah Fares Award for Creative Writing and Excellence in English. She writes about mental health and social norms which are often taboo in Arab-American culture.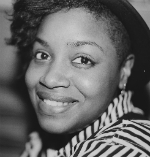 Amira-Sade Moodie, a poet from Chesapeake, VA
Amira-Sade Moodie is an artist born in Kingston, Jamaica, bred in Virginia Beach, Virginia. After moving to NYC and graduating from School of Visual Arts with a degree in Film & Video, she formed a cosmic pop band called Curry Puffs. Amira-Sade enjoys gardening, children, and spending time with her little orange cat, Money.
Alec Osthoff, a writer from Laramie, WY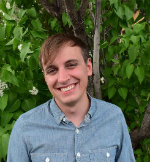 Alec Osthoff received his MFA from the University of Wyoming. His work has appeared in Midwestern Gothic, Atticus Review, and as winner of Blue Mesa Review's fiction contest. His work is forthcoming from Western Confluence, and he was named a 2017 Mari Sandoz Emerging Writer to teach at the Storycatcher Summer Writing Festival for Chadron State College. He is currently drafting his first novel about a small and strange mining town in northern Minnesota, alongside his first full length poetry collection on the devastation of California's Salton Sea. He currently lives in Laramie, WY with his wife and two cats.
"The Getaway was such an important experience for me. I feel a renewed sense of purpose in my writing. I was able to generate new material that I am proud of, and I even have a plan for how to put my memoir together. I felt completely at home at the Getaway (I even asked Peter if I could live there) and made friends I plan to keep in contact with throughout the year. I also had the opportunity to work with and meet knowledgeable, attentive, caring faculty. Thank you so much for the opportunity to attend the Winter Poetry & Prose Getaway. I am honored to have been chosen as a scholarship recipient."
~ Debbie Bradford – 2016 Scholarship Recipient – Memoir Participant
-+-+-
About the Winter Poetry & Prose Getaway
Escape the distractions of your busy life. Advance your craft and energize your writing at the Winter Getaway. Enjoy challenging and supportive sessions, insightful feedback and an encouraging community. Learn more
-+-+-
The Winter Poetry & Prose Getaway is presented by Murphy Writing of Stockton University.