Murphy Writing of Stockton University Presents



This entry is part of Getaway Reads, an e-mail series curated by Kendal Lambert that features the writing of the Winter Poetry & Prose Getaway faculty.
Salt to Make a Sea
by Renée Ashley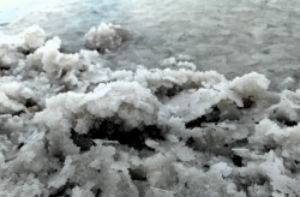 I cannot hold such emptiness
—the only meaning, the meaning
we make & the way time tugs
the body down, the body named
bone, named brain, the color
of dust & tremor, the soft meat
& the bag it lives in. We beg
from the body; it shivers &
spits—we settle for desire, in-
commensurate sorrow, for a life
like too much water, shallow & wide,
for enough salt to make a little sea.
The Festival of Almost Getting There
by Renée Ashley
At the festival of almost getting there
Zeno pokes his head out halfway, asks
directions, half-heartedly, to the train,
admits he's been riding on the tortoise,
been running after arrows to watch them
stand still. He understands course, path,
way, even relative position (dichotomize,
divide) but motion's still a figment:
distance halved and halved (split infinity,
twin trajectory) the long, long way, and all
that longing (two-fold, doubled) (moments,
instants, continuous or discrete) for some
unfamiliar end—such unforgiving progress,
portioned, yes, bisected. A half-assed effort?
No, he's as good as got it. So much struggle
and amends. Sure, we're goddamned tired of
this much waiting, but look! He's halfway there.
© Renée Ashley. From The View from the Body (Black Lawrence Press, 2016).
+ + + + + + + + + +
The Winter Poetry & Prose Getaway and Murphy Writing are programs of Stockton University.
+ + + + + + + + + +
Want to study with Renée Ashley?  Renée will lead the poetry portion of the Creative Writing Sampler and an Algonquin-Style Poetry Workshop at the 2017 Winter Poetry & Prose Getaway.
+ + + + + + + + + +
Renée Ashley is the author of six collections of poetry: Salt (Brittingham Prize in Poetry, University of Wisconsin Press), The Various Reasons of Light, The Revisionist's Dream, Basic Heart (X.J. Kennedy Prize in Poetry, Texas Review Press), Because I Am the Shore I Want to Be the Sea (Subito Book Prize) and The View from the Body. She has also published two chapbooks, The Museum of Lost Wings (Hill-Stead Poetry Prize) and The Verbs of Desiring (New American Press Chapbook Award) and a novel, Someplace Like This. She teaches in the low-residency MFA in Creative Writing at Fairleigh Dickinson University and does freelance editing; she's received fellowships from the New Jersey State Council on the Arts and the National Endowment for the Arts. Her website is reneeashleyatwork.com.
+ + + + + + + + + +
Our Participants Say It Best
"As a member of the Friday Algonquin-style Prose workshop, I'd like to thank all of you for sharing your work with me and for critiquing mine. I was amazed at the amount of talent in the room and at the conference in general. I sincerely hope that I get to see all your works in print and I can say 'I knew them when…' See you next year.."
~ Brian, Algonquin-style Prose Workshop Participant, Mercerville, NJ
Our Philosophy
Escape the distractions of your busy life. Advance your craft and energize your writing with a challenging and supportive Writing Getaway. Join us at one of our upcoming writing retreats and take advantage of plentiful writing time, insightful feedback, good meals and good company. Get Away to Write.
+ + + + + + + + + +