Murphy Writing of Stockton University Presents



This entry is part of Getaway Reads, an e-mail series curated by Kendal Lambert that features the writing of the Winter Poetry & Prose Getaway faculty.
Cuckoldom
by BJ Ward
Such conundrums
of English. I blame
my ex-wife. She
rearranged my
dictionary, or re-
taught an old story:
in this book,
if you look
for alimony,
it follows
acrimony (nothing
between). However,
contrition still
borders contrivance
(if it can be seen).
Untruth in her
troth sallowed
the language, sullied
a certain conjugation:
how she lied
as she lay with me.
Apparently her
monogamy was too
close to monotony.
Alas, after parting
with that particular
lass, I remain
a student
examining all
our words'
gradation:
how anniversary
now precedes
annihilation.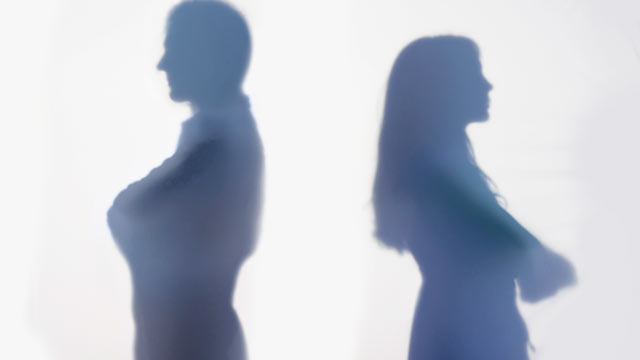 © BJ Ward. Originally published in Poetry (September 2006).
Shotgun Wedding 2006
by BJ Ward
Getting married ½ an hour before traffic
court began,
people thought we were speeding—
not our mothers and fathers,
there to witness
the joy cemented into the place it grew—
but rather the eyebrow raisers & siblance dwellers—
She's pregnant, it's hiss— hiss—
Our son, four months in your belly
and already smarter than the President,
just lay there and grew quietly
as our marriage became
the second product of our love.
Judge Palmer asked,
In his dry legal way,
"Do you love her with a part of your
soul you didn't even know about until
you kissed her?"
"I'm guilty of that," I said.
"And do you?" he said.
"I do too," you said.
And then it was like the father
of us all
pointed a shotgun at me
and fired joy
through all my organs.
The judge sentenced us to life—
real, awake life
out of the jails we had been roaming in—
life in prism—
then started handing out fines
for parking too long.
We got out of there just in time.
When people say, "That's not very romantic,"
I tell them what's not romantic
are themselves—
for it was the most beautiful wedding—
perfect
because you were there
and— O Sweet World—
you said yes.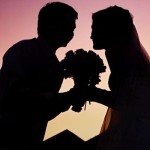 © BJ Ward. Originally published in Jackleg Opera: New Poems (2013)
+ + + + + + + + + +
The Winter Poetry & Prose Getaway and Murphy Writing are programs of Stockton University.
+ + + + + + + + + +
BJ Ward is the author of Jackleg Opera: Collected Poems, 1990 to 2013, published in September 2013, as part of the IO Poetry Series (North Atlantic Books). His other books are Gravedigger's Birthday, 17 Love Poems with No Dispair and Landing in New Jersey with Soft Hands. His poems have been featured on Poetry Daily, NPR's "The Writer's Almanac" and New Jersey Network's "State of the Arts," as well as in publications such as American Poetry Review, Poetry, TriQuarterly and Painted Bride Quarterly. He is the recipient of a Pushcart Prize and two Distinguished Artist Fellowships from the NJ State Council on the Arts. He co-directs the Creative Writing degree program at Warren County Community College. To read some of Ward's work visit the Poetry Foundation or last year's Getaway Reads.
+ + + + + + + + + +
Want to study with BJ Ward? BJ will be leading the poetry portion of the Creative Writing Sampler and an Algonquin-style Poetry Workshop at the 2016 Winter Poetry & Prose Getaway.
+ + + + + + + + + +
Our Participants Say It Best
"Seriously, this may have been the best weekend of my life. I'm more of a memoir writer, but the Creative Writing Sampler so turned me on to poetry and fiction that I think I now want to dedicate myself to more advanced study of one of those. WHEN I come back to another Getaway, I might take something different only because this sampler workshop did such a great job."
~ Lynn, Newburgh, NY
Our Philosophy
Escape the distractions of your busy life. Advance your craft and energize your writing with a challenging and supportive Writing Getaway. Join us at one of our upcoming writing retreats and take advantage of plentiful writing time, insightful feedback, good meals and good company. Get Away to Write.
+ + + + + + + + + +