Murphy Writing of Stockton University Presents



This entry is part of Getaway Reads, an e-mail series curated by Kendal Lambert that features the writing of the Winter Poetry & Prose Getaway faculty.
White Flag
by Kenneth Hart
My failure felt more pure
because, for once in my life
I didn't make an excuse for it.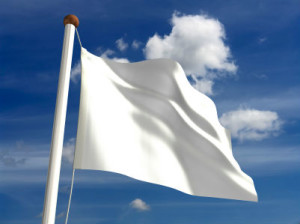 To let the other have the last word,
like the last knight on the battlefield
holding a sword, after the long fight
where we each re-trenched, and fortified
the walls of our positions—
Oh, the liberty of laying down one's arms!
There is a beauty, after all, in not caring anymore,
accepting that one is too tired
to carry more munitions, more
pin-holed battle plans
farther and farther into the mountains,
and in knowing, finally, that any reply—
even "You win"— would set off
a new round of punishing engagements
with my enemy, for whom
I am still, after all, mad
with love.
Darwin's Theory
by Kenneth Hart
This morning the sky takes on the look of one of those inspirational calendars,
all illuminated-edged cumulous with light rays stabbing through like purifying swords,
His Glory in pastel script right about where my neighbor's SUVs are parked out back,
one black, one silver, miracles
of engineering, collecting light and splotches of berry puree
from the chickadees singing high hosannahs in the overhanging branches.
Gnats speckle the air like protein-filled snowflakes for the looping swallows
tying knots on the air, and in the distance, "M" shapes I always crayoned
into early drawings to represent gulls.
I should know not to answer a knock on the front door this early on a Saturday,
but when he shakes my hand and introduces himself as Cain, I think,
strange, for a mother to name her son after the world's first murderer.
No older than thirty, clean shaven, handsome, slicked hair and a tie under a
black
leather jacket,
he asks, in a drawl, "If you died today, do you feel you would go to Heaven?"
I am still in pajamas, socks, not half-finished with my coffee,
hair wild and head banging from so many beers last night at a downtown bar called
Darwin's Theory,
where the unsaved, drunken fishermen, local dregs and tourists on holiday
lined up like rotisserie chickens above the alcohol flames, basted well into the night,
our cracked song and laughter and arguments rising from that pit and spilling onto the
street in a cacophony of what Cain might have called devil worship.
He hands me a small glossy pamphlet and an invitation tomorrow morning
to the Baptist church a few blocks away I didn't even know was there.
I don't dislike him, and like him more when he shakes my hand a second time
and leaves three minutes after he knocks.
Door to door he goes, alone (though never Alone, I guess) under a tousled sky,
he certainly feels better than I or anyone else from that seedy bar feels this morning,
many of whom are likely still asleep. Maybe a few will be in church tomorrow. Cain will be there, pleased
if he recognizes a face or two from the day's work, whose names he'll surely remember
as he reintroduces himself after the sermon and the singing and the prayers.
But I've got my backyard and my coffee and my birds to look at, my little paradise,
even as I hear the gear-shift and braking of the recycling truck two blocks away,
a symphony of our soft drink and liquor bottles jingling through the shrubbery
like a Greek chorus, prophesying some new dispensation,
while honey bees nuzzle the dianthus, and climb stunned out of the blue trumpet
of my neighbor's lily—
mutual mutations casting shadows on the fresh-cut lawn, its chemical green
for which God can only take half the credit.
© Kenneth Hart. Published in Burrow Press Review on April 28, 2015.
+ + + + + + + + + +
The Winter Poetry & Prose Getaway and Murphy Writing are programs of Stockton University.
+ + + + + + + + + +
Kenneth Hart teaches writing at New York University and works in the family roofing business. He is the 2007 co-winner of the Allen Ginsberg Award and the recipient of the 2008 editor's prize for New Ohio Review. His poem "Keep America Beautiful" was read by Garrison Keillor on The Writer's Almanac in 2009. He lives in Long Valley, NJ and spends his summers in Alaska. Ken's manuscript, Uh Oh Time, was selected by Mark Jarman as winner of the 2007 Anhinga Prize for Poetry. He is poetry editor for The Florida Review. Read some of his poems and visit his website: www.kennethhartpoet.com. 
+ + + + + + + + + +
Want to study with Kenneth Hart? Kenneth will lead an Algonquin-style Poetry Workshop at the 2016 Winter Poetry & Prose Getaway.
+ + + + + + + + + +
Our Participants Say It Best
"As a member of the Friday Algonquin-style Prose workshop, I'd like to thank all of you for sharing your work with me and for critiquing mine. I was amazed at the amount of talent in the room and at the conference in general. Thank you, Richard, for hosting the Algonquin workshop. Thank you, Peter, for everything. I sincerely hope that I get to see all your works in print and I can say 'I knew them when…' See you next year."
~ Brian, Mercerville, NJ
Our Philosophy
Escape the distractions of your busy life. Advance your craft and energize your writing with a challenging and supportive Writing Getaway. Join us at one of our upcoming writing retreats and take advantage of plentiful writing time, insightful feedback, good meals and good company. Get Away to Write.
+ + + + + + + + + +