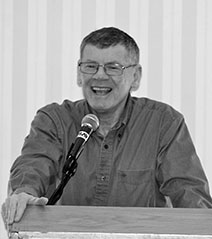 We have exciting news to share: Murphy Writing is becoming part of The Richard Stockton College of New Jersey. While our name is changing to Murphy Writing of Stockton College, our commitment to you isn't changing.
All of the good stuff you've come to love about our writing getaways will continue:
The challenging and supportive atmosphere which fosters your best writing
Insightful instruction and feedback
A fantastic community of writers
My bad puns
As many people will remember, Rob Gregg, Stockton College's Dean of General Studies, announced his vision for this exciting merge last January at the Winter Poetry & Prose Getaway. We have partnered with Stockton on more than 10 programs since 2012 when Stockton's Seaview Hotel became the new home for the Winter Getaway. Our partnership has also included international writing retreats in Scotland and in Wales and the popular Shore Thing Writing Getaways in Atlantic City.
Over the next few months, you'll start to see our new name on our websites, emails and logo. Our new office will be located at Stockton's Carnegie Center in Atlantic City. Amanda will continue to direct our day-to-day operations while I will continue to work as an advisor, and of course, lead workshops as I have in the past. Taylor Coyle, who started as an intern two years ago, will continue to work for us part-time. We will also continue to draw on our talented faculty to lead workshops at the Winter Getaway.
If you would like to share your thoughts, we set up a forum for you to do so. After all, we are a community. Share your comments below.
We look forward to writing with you at the Winter Getaway or one of our other programs.