After considering 107 applications, the panel has made its decisions. There were many strong applications and it was a tough choice, but the following writers were selected. We look forward to getting to know them at Seaview.
Toni Brown Memorial Scholarship
First Place – Sam Cha, a poet from Cambridge, MA
Second Place – Heather Bryant, a writer from Sunnyside, NY
Sam Cha received his MFA from UMass Boston, where he was the 2011 and 2012 recipient of the Academy of American Poets Prize. His work has appeared in or is forthcoming from apt, Anderbo, Better, decomP, Cleaver, Printer's Devil Review, and Memorious. He's a poetry editor at Radius. He lives and writes in Cambridge, MA.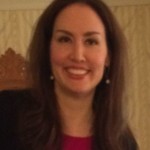 Heather Bryant won the 2009 Southeast Review Narrative Nonfiction Contest. Her short fiction and nonfiction have appeared in The Massachusetts Review, The Southeast Review, and CURA: A Literary Magazine of Art and Action. She has won fellowships from the Vermont Studio Center and the Virginia Center for the Creative Arts. In 2009, she was a Visiting Artist in fiction writing at the American Academy in Rome. She teaches writing in the English Department at Pace University, Pleasantville.
Jan-ai Scholarship
Shevaun Brannigan, a poet from Philadelphia, PA
Benjamin Roney-Yeager, a writer from West Hatfield, MA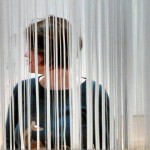 Shevaun Brannigan is a graduate of the Bennington Writing Seminars, as well as The Jimenez-Porter Writers' House at The University of Maryland. She has had poems appear in such journals as Best New Poets 2012, Lumina, Rhino, Court Green, and Free State Review. She recently received an honorable mention in The Feminist Wire's First Annual Poetry Contest. Her favorite poetry gig is the workshop she leads at her local Domestic Violence Shelter. Her work can be found at http://shevaunbrannigan.wordpress.com/.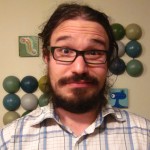 Benjamin Roney-Yeager is a struggling writer, failed musician, and acclaimed dishwasher. After years of working consistently thankless gigs, he finally initiated his higher education at a reasonably priced community college. In addition to fearing his fellow students' youthful vigor, Benjamin is deeply terrified of heights, hernias, and his family's history of Alzheimer's. He has yet to be published.
"Many participants have been attending for years and within a day I realized why: the community is so warm and friendly. Peter is a dream host. The poetry workshops are challenging and rigorous yet lack intimidation. It's a blend that's magic."
~  Caits, Advanced Poetry Writing Participant, New York, NY
-+-+-
About the Winter Poetry & Prose Getaway
Escape the distractions of your busy life. Advance your craft and energize your writing at the Winter Getaway. Enjoy challenging and supportive sessions, insightful feedback and an encouraging community. Learn more
The Winter Poetry & Prose Getaway is presented by Murphy Writing of Stockton College.