Writers' Conference Success Stories
Here is a limited selection of our Success Stories, not updated nearly as often as it should be.

Nov. 2009
Kathleen Graber really did change her life
Kathy, a frequent member of our faculty, wrote her first poem in our "Poetry Writing" workshop in 1997. She talks about how attending the Getaway helped her change her life. Read Kathy's success story in the Cape May County Herald. 2010 Update: Kathy's The Eternal City was a finalist for the National Book Award!

Dec. 2008
Ashley's 4th poetry book published after 152 rejections
Congrats to Renée Ashley, a long-time Getaway Faculty Member, on getting her new book of poems, Basic Heart, published after 152 rejections! She credits her success to persistence and "professional development" including the Getaway. Read Renée's success story.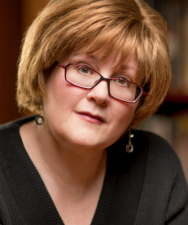 Oct. 2008
Cameron shares experience with book publishing
Congrats to Michelle Cameron, a regular at the Getaway, on getting her novel published. She talks about how attending our "Finishing Your Novel" workshop was the catalyzing event. Read Michelle's success story as featured in Parsippany Life.
Do you have a Getaway success story you'd like to share?
If the Getaway has helped you create your own success story, send an email (and a link if appropriate) to info@wintergetaway.com to tell us about it. We plan to feature selected stories here and in our newsletters.