After considering 88 applications, the panel has made its decisions. There were many strong applications and it was a tough choice, but the following writers were selected. We look forward to getting to know them at Seaview.
Toni Brown Memorial Scholarship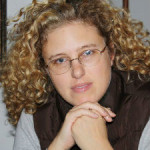 First Place – Tiffany Krupa, a poet from Santa Barbara, CA
Tiffany Krupa is a writer and poet. Her work has been published and/or anthologized in the Albion Review and Arsenic Lobster. She is on a small tour reading in Ventura, California and San Fransisco, California in early December.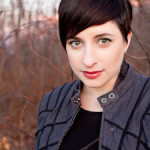 Second Place – Debbie Bradford, a writer from Vernon, CT
Debbie Bradford received her MFA from Lesley University. Her work has appeared in The Washington Post, Connecticut Review, Hippocampus Magazine, r.kv.r.y quarterly, Wicked Alice and The Writing Disorder, among others. She teaches developmental English at Tunxis Community College and is working on a memoir about her teenage years. Website: www.debbiebradford.com
Jan-ai Scholarship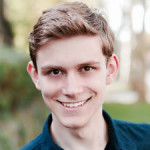 Peter LaBerge, a poet from Stamford, CT
Peter LaBerge's poetry revolves around the theme of queerness and its complex relationship with society, religion and nature. He is the author of the chapbook Hook (Sibling Rivalry Press, 2015). His poems appear in Beloit Poetry Journal, Redivider, Copper Nickel, The Journal, Sixth Finch, Best New Poets 2014, Hayden's Ferry Review and Indiana Review, as a finalist for the 2015 Indiana Review Poetry Prize. He currently serves as the editor-in-chief of The Adroit Journal and the co-editor of Poets on Growth: An Anthology of Poetry and Craft (Math Paper Press, 2015) and is a third-year undergraduate student at the University of Pennsylvania. For more, please visit www.peterlaberge.com.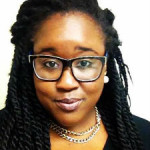 Cinderella Saavedra, a poet from Las Vegas, NM
Cinderella Saavedra, originally from Washington, D.C., currently attends New Mexico Highlands University where she is pursuing a Bachelor of Arts in Psychology with a minor in English Writing. She believes that the study of Psychology will aid her with Creative Writing by contributing to character development. She trusts that by delving into and understanding the human psyche, she will be able to develop real and relatable characters. She has had a loving relationship with words since the age of seven. In addition to writing, she enjoys researching her ancestral background.
Elke Hirsh Music Award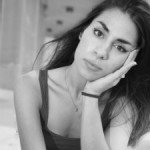 Barbare Mchedlishvili, a musician from Ventnor, NJ
Barbare Mchedlishvili is a 22 year old singer/songwriter with big ambitions in the music world. She is originally from Tbilisi, Georgia and came to America with her family in 1999. She went to an art school in Pittsburgh and majored in visual arts. The creative world has always been her only interest. It wasn't until the age of 12 that she picked up the guitar and learned chords. That's when she found her gift and never put it back down. Singing and writing music continues to be her passion.
Screenwriting Scholarship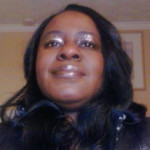 LaShawn Williams, a writer from Camden, NJ
LaShawn Williams was born in Camden, NJ in an impoverished family and violent surroundings. She always had a big imagination and used it and writing to escape the trouble around her. Writing was and remains to be her escape. Of all her talents and accomplishments, writing has been the prolific. She graduated from Rutgers University in 2008 with a major in Management.
"Many participants have been attending for years and within a day I realized why: the community is so warm and friendly. Peter is a dream host. The poetry workshops are challenging and rigorous yet lack intimidation. It's a blend that's magic."
~  Caits, Advanced Poetry Writing Participant, New York, NY
-+-+-
About the Winter Poetry & Prose Getaway
Escape the distractions of your busy life. Advance your craft and energize your writing at the Winter Getaway. Enjoy challenging and supportive sessions, insightful feedback and an encouraging community. Learn more
-+-+-
The Winter Poetry & Prose Getaway is presented by Murphy Writing of Stockton University.