After considering 85 applications, the panel has made its decisions. There were many strong applications and it was a tough choice, but the following writers were selected. We look forward to getting to know them at Seaview.
Toni Brown Memorial Scholarship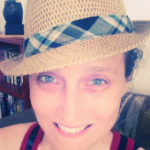 First Place – Heather Bowlan, a poet from Philadelphia, PA
Heather Bowlan's writing has appeared in New Ohio Review, Nashville Review, Day One, the Ploughshares blog, and elsewhere. She serves as the Chapbook Editor for BOAAT Press and Assistant Poetry Editor for Raleigh Review.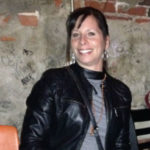 Second Place – Shari Simmons, a writer from Williamstown, NJ
Shari Simmons has been many things in my life….a teacher, a massage therapist, an editor, a marketing specialist, a wife and a single mother. But for as long as she can remember she has been a writer. It has been the most consistent aspect of her life despite many digressions and deviations along the way. She has written poetry and prose as therapy during challenging times, and marketing and business related pieces to pay the bills. Shari is currently a full time massage therapist, but pen and paper (or laptop) are never far from her hands. She freelances as a writer, proofreader and editor for various clients, and writes personal essays and poetry just because she likes to (which is the coolest reason there is.)
Jan-ai Scholarship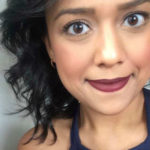 Anuradha Bhowmik, a poet from Northfield, NJ
Anuradha Bhowmik is is a Bangladeshi-American poet and writer from South Jersey. She is an MFA candidate at Virginia Tech and the poetry editor for the minnesota review. She is a Pushcart nominee and has received scholarships from the New York State Summer Writers Institute, the Fine Arts Work Center in Provincetown, Frost Place, the Indiana University Writers' Conference, and the Juniper Summer Writing Institute. Her poetry and prose are forthcoming or have appeared in Nashville Review, Indiana Review, Bayou Magazine, Crab Orchard Review, Slice Magazine, Zone 3, The Normal School, Copper Nickel, Ninth Letter Online, and elsewhere. Anuradha can be found at www.anuradhabhowmik.com.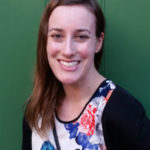 Dallas Woodburn, a writer from Castro Valley, CA
Dallas Woodburn  a recent Steinbeck Fellow in Creative Writing, has published fiction and nonfiction in Zyzzyva, Conclave: A Journal of Character, Fourth River, The Nashville Review, The Los Angeles Times, and North Dakota Quarterly, among many others. A three-time Pushcart Prize nominee, she won first place in the international Glass Woman Prize and second place in the American Fiction Prize. Her one-act plays have been produced in Los Angeles and New York City. Her short story collection was a finalist for the Flannery O'Connor Award for Short Fiction, the Augury Books Prose Award, and the Horatio Nelson Fiction Prize. She is the founder of Write On! For Literacy, an organization that empowers young people through reading and writing endeavors: www.writeonbooks.org.
Elke Hirsh Music Award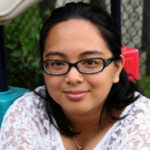 Amy Chu-Fong, a musician from East Hanover, NJ
Amy Chu-Fong is a Real Estate paralegal from New Jersey. She has been writing freely since she was young. She was involved in literary magazines and performing arts in high school and college. She received her Bachelor's degree from New Jersey City University and Paralegal Certificate from Fairleigh Dickinson University. She hopes to continue writing because that passion will never fade away; it is more of a companion. Besides writing, she likes Ballroom dancing, singing, and watching HGTV. Can you guess her favorite show?
"Many participants have been attending for years and within a day I realized why: the community is so warm and friendly. Peter is a dream host. The poetry workshops are challenging and rigorous yet lack intimidation. It's a blend that's magic."
~  Caits, Advanced Poetry Writing Participant, New York, NY
-+-+-
About the Winter Poetry & Prose Getaway
Escape the distractions of your busy life. Advance your craft and energize your writing at the Winter Getaway. Enjoy challenging and supportive sessions, insightful feedback and an encouraging community. Learn more
-+-+-
The Winter Poetry & Prose Getaway is presented by Murphy Writing of Stockton University.