Writing Faculty
The Winter Getaway is well known for its challenging and supportive workshops led by accomplished writers and artists. We hope you will get to know our writing faculty, first online, and then in person in January.
Last year's information below. 2017 registration will open 9/1/16. Sign up for our email list.
Jeff Bens

Jeff Bens directs the undergraduate creative writing program at Manhattanville College where he also teaches in the College's MFA. He is author of the novel Albert, Himself and director of the award-winning documentary film, Fatman's. His short fiction and essays are published widely, from The Oxford American to New England Review. Jeff has served on film festival juries around the world, chairing the 2011 Slamdance feature film jury and has guest lectured on screenwriting at Chapman University, Flagler College, James Madison University, SUNY-Binghamton, The Graduate Institute, and many other programs in the US and abroad. Jeff was a founding faculty of the School of Filmmaking at the University of North Carolina School of the Arts. Currently, Jeff is finishing a new novel and the screenplay of that novel. Read an excerpt of his writing.
** Jeff will lead Screenwriting Workshop.**
Michelle Cameron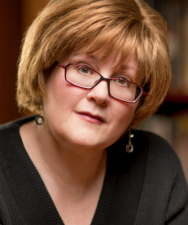 Michelle Cameron's debut historical novel, The Fruit of Her Hands: the story of Shira of Ashkenaz, was published by Simon & Schuster's Pocket Books in September 2009. Publisher's Weekly praised the novel's "powerful immediacy" and Library Journal its "rich details." Michelle's novel in verse, In the Shadow of the Globe, was published by Lit Pot Press in late 2003. It received excellent critical reviews, was named the Shakespeare Theatre of New Jersey's 2003-4 Winter Book Selection, and was dramatically performed in several venues, including the Stella Adler School of the Arts and the Winter Poetry & Prose Getaway. Michelle is also Co-Director of The Writers Circle, which offers creative writing workshops for children and adults. To read some of her work, visit michelle-cameron.com.
** Michelle will lead Beginning Your Novel.**
Roberta Clipper

Roberta Clipper has published two novels-in-stories under the name Robbie Clipper Sethi, The Bride Wore Red (Picador, 1997) and Fifty-Fifty (Silicon Press, 2003), as well as short stories in The Atlantic Monthly, Mademoiselle, the Philadelphia Inquirer and a number of literary magazines and anthologies. Her fiction has won a National Endowment for the Arts award and two fellowships from the New Jersey State Council on the Arts. Robbie teaches fiction, poetry, expository writing and literature at Rider University in Lawrenceville, NJ and on a Fulbright-Nehru Fellowship spent a "monsoon semester" (August-December 2009) teaching creative writing at the International Institute of Information Technology in Hyderabad, India. To read some of her work, visit robbieclippersethi.com.
** Roberta will lead Continuing Your Novel.**
Nancy Falkow

Nancy Falkow is an Ireland-based (formerly Philadelphia) singer-songwriter. She has shared stages, taxis, dressing rooms and guitars with nationally touring musicians from Donovan to Daniel Lanois to Richie Havens. Songs of hers have appeared in TV and in film. She has been collaborating with musicians and writing in genres from pop to rock to folk for many years, but was always a teacher and a poet first, and draws from that well of experience with every song and workshop. With three successful albums under her belt, after the birth of her daughter, she began writing for what is her most successful album—"Under the Stars"—which she released under the project name Sunflow. This is her 19th year at the Getaway and she always looks forward to a trip home to run the Song Writing Workshop, to see familiar faces and meet new enthusiasts. Her website is nancyfalkow.com and you can listen to some songs at nancyfalkow.bandcamp.com. Read Nancy's piece, "Notes on Eavesdropping," on her method for writing songs.
** Nancy will lead the Song Writing Workshop.**
Anndee Hochman

Anndee Hochman writes feature articles, profiles and essays about education, health and the wide, quirky spectrum of family and community life, including issues of adoption, foster care, reproductive technology, same-sex couples and intentional community. In addition to her weekly column, "The Parent Trip," in the Philadelphia Inquirer, her work has appeared in O, the Oprah Magazine, Health, Working Mother, Marie Claire and online in Literary Mama. She is the author of Anatomies: A Novella and Stories (Picador 2000) and Everyday Acts & Small Subversions: Women Reinventing Family, Community and Home (The Eighth Mountain Press, 1994). For the past 20 years, Anndee has taught writing to children, teens and adults in a variety of settings, including schools, senior centers and a small fishing village on Mexico's Pacific coast. Her website is anndeehochman.com. Read Anndee's piece, "Face to Face: Loss and Homecoming at the 25th Reunion," originally published in The Philadelphia Inquirer.
** Anndee will lead The Heart and Craft of Memoir.**
Barbara Hurd

Barbara Hurd is the author of Listening to the Savage / River Notes and Half-Heard Melodies (forthcoming from University of Georgia Press, 2016), Tidal Rhythms (with photographer Stephen Strom, forthcoming from George F. Thompson Publishing, 2016), Stepping into the Same River Twice (with artist Patricia Hilton, 2013), Walking the Wrack Line: On Tidal Shifts and What Remains (2008), Entering the Stone: On Caves and Feeling Through the Dark, a Library Journal Best Natural History Book of the Year (2003), The Singer's Temple (2003), Stirring the Mud: On Swamps, Bogs, and Human Imagination, a Los Angeles Times Best Book of 2001 (2001), and Objects in this Mirror (1994). Her work has appeared in numerous journals including Bellingham Review, Prairie Schooner, Best American Essays, The Yale Review, The Georgia Review, Orion, Audubon, and others. The recipient of an NEA Fellowship for Creative Nonfiction, winner of the Sierra Club's National Nature Writing Award, four Pushcart Prizes, five Maryland State Arts Council Awards, and a 2015 Guggenheim Fellowship, she teaches in the MFA in Writing Program at the Vermont College of Fine Arts. Visit her website.
** Barbara will lead What Matters is Not What Happened: Advanced Memoir.**
Judith Lindbergh

Judith Lindbergh's debut novel, The Thrall's Tale, about three women in the first Viking Age settlement in Greenland, was a Booksense (IndieBound) Pick, a Borders Original Voices Selection and praised by Pulitzer Prize winners Geraldine Brooks and Robert Olen Butler. Her work has appeared in numerous publications including Archaeology Magazine, Tiferet, Scandinavian Review, The World & I, Other Voices and more. She also contributed to the Smithsonian Institution's exhibition Vikings: The Norse Atlantic Saga and was an expert commentator on the History Channel's documentary series MANKIND: The Story of All of Us. Judith is the Founder and Director of The Writers Circle where she teaches writers of all ages the joy and challenge of creative writing. To read some of her work, visit judithlindbergh.com or her blog.
** Judith will lead the fiction portion of the Creative Writing Sampler.**
Amanda Morris

Amanda Morris, Ph.D., is a writer, scholar, adventurer and traveler who has lived in Pennsylvania and Alabama and is working on visiting all 50 states (she's currently achieved 41). She teaches writing and rhetoric at Kutztown University of Pennsylvania, loves teaching students creative nonfiction and Indigenous Rhetorics, and recently earned tenure and promotion to Associate Professor. Her public writing can be found at Teaching Tolerance, Bitch Flicks, Feministing, Noodle, and Garden Rant. Her academic writing can be found in Rhetoric Review, Epiphany, WSQ, Journal of American Culture, South Atlantic Review, The Literary Encyclopedia, and in the upcoming Standing Up, Speaking Out: Stand-Up Comedy and the Rhetoric of Social Change (April 2016). In her pre-academic life, Amanda spent a decade as a freelance journalist with extensive and varied publication experience, and another decade as a media buyer for various advertising agencies. Amanda spends her free time cooking, fishing, gardening and dreaming up new writing projects to tackle. Fun fact: Amanda finished her doctorate in four years, defending her dissertation on her 40th birthday, thus proving that you are never too old to go back to school. Amanda's professional home on the web has writing tips, writing prompts, and more information about her: amandamorrisphd.com. Read her essay, "I Will Not Apologize," published on Feministing.
** Amanda will lead the Creative Nonfiction Workshop.**
Carol Plum-Ucci

Carol Plum-Ucci has numerous awards from the American Library Association for her novels, including the Michael L. Printz Honor Book Award for The Body of Christopher Creed. What Happened to Lani Garver was Amazon Editor's #1 Choice in Young Adult Literature, and both Creed and The Night My Sister Went Missing were Edgar Allan Poe finalists. Streams of Babel and Fire Will Fall were named Junior Library Guild Premiere Selections, and Creed was twice optioned by DreamWorks. She is a former Book One New Jersey author. Carol taught college for 10 years and now serves writers only in small groups. "I take on serious writers who are aiming for the commercial market. My classes are not easy to get in; nonetheless we are always looking for that great, raw talent," she says. Her website is carolplumucci.com.
** Carol will lead Finishing Your Novel.**
Mimi Schwartz

Mimi Schwartz is the author of Good Neighbors, Bad Times – Echoes of My Father's German Village (winner of a Foreword Magazine Award for Memoir in 2008, and winner of the New Hampshire Literary Nonfiction Award, 2008). Her other books include Thoughts from a Queen-Sized Bed (a JCC book club pick for ten best nonfiction, 2002) and Writing True, the Art and Craft of Creative Nonfiction, now in its second edition and used by over 250 undergraduate and MFA programs nationwide (written with Sondra Perl). Mimi's essays have appeared in The Missouri Review, Agni, Creative Nonfiction, Fourth Genre, Calyx, The New York Times, Tikkun, The Philadelphia Inquirer Magazine, Florida Review, Brevity, The Writer's Chronicle, The Writer, among others. Seven have been Notables in Best American Essays. She's been a MacDowell Fellow, a Geraldine R. Dodge Fellow, and is Professor Emerita at Richard Stockton College of New Jersey. For more information and to read some of her work, go to www.mimischwartz.net.
** Mimi will lead the memoir portion of the Creative Writing Sampler.**
Pamela Curtis Swallow

Pamela Curtis Swallow's first book was published in 1986. She's been writing ever since, and for a wide reading audience—elementary, middle grade and young adult, and adult. Her fiction and nonfiction books include: Groundhog Gets A Say (Putnam/Scholastic); It Only Looks Easy (Roaring Brook Press/Scholastic); the Melvil and Dewey Series (Libraries Unlimited), which includes an activity guide entitled Melvil and Dewey Teach Literacy; A Writer's Notebook (Scholastic); Wading through Peanut Butter (Scholastic); No Promises (Putnam/Scholastic) and Leave It to Christy (Putnam/Scholastic). Pam recently completed The Remarkable Life and Career of Ellen Swallow Richards, Pioneer in Science and Technology. She's currently writing a second biography about Ellen Swallow Richards, for younger readers. In addition to writing, Pam has spent many years as a teacher and school librarian. Her website is: www.pamelacurtisswallow.com.
** Pamela will lead Writing for the Children's Market.**
Richard K. Weems

Richard K. Weems is the author of Anything He Wants, winner of the Spire Fiction Award and finalist for the Eric Hoffer Book Award, as well as the Cheap Stories eBook series, an Amazon bestseller, most recently The Way of It: New and Selected Cheap Stories. (A print compendium of the series is forthcoming.) He is founder of the BCA Summer Writing Program and former Director of Creative Writing for the NJ Governor's School of the Arts. His flash publications include New World Writing, The Mississippi Review, Pif Magazine, Fine Linen and The Portland Review. Other publications include North American Review, The Gettysburg Review, Barcelona Review and The Beloit Fiction Journal. You can check out some of his work at weemsnet.net.
** Richard will lead Snap Prose: Sudden Inspiration.**