Murphy Writing of Stockton University Presents



This entry is part of Getaway Reads, an e-mail series curated by Marissa Luca that features the writing of the Winter Poetry & Prose Getaway faculty.
Playing the Husband

by Emari DiGorgio
When you were the husband, you kissed up my back,
lips cresting each ridge of spine. When I was the husband,
I traced your name—the only poem I knew—
with pointer finger, then tongue, in the small frame
your shoulder blades made. When you were the husband,
I lay flat on my back and closed my eyes. When I closed
my eyes, the room didn't smell like musty blankets, damp
weather, strawberry shampoo. When you were the husband,
I couldn't be the husband. When you were the wife,
I wanted to be the wife. When you licked my wrist,
I imagined I was someplace I wasn't supposed to be.
When I was the wife, I never asked how you learned to be
the husband; the wife doesn't ask questions. When you
taught me how to be the husband, you instructed through
touch. The room always dark. Hold me like this. We didn't
call it anything. When we stripped down to underwear,
I had this extra gene called inhibition. Once, when you
were the husband, I told you to stop. No one taught me
to be the wife. You never cried. You never wanted me
to stop. We slept like two spoons tossed in a drawer.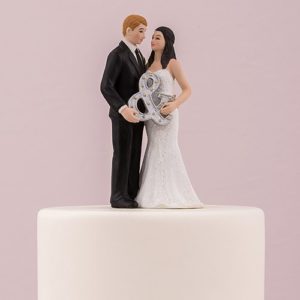 © Emari DiGiorgio. Published in The Fem on June 2, 2016.
Why I Do Not Want A Son
by Emari DiGiorgio
When the blood came a hot clot four days late,
xxxxxxx I could've painted my lips, kissed every Trump supporter
I know. Lord, do not ask me to carry a son,
xxxxxxx a white one, pink lips grabbing at my teat. A sweet mouth
I'll punch when he's failed me, and I him.
xxxxxxx I'm grabbing rat poison, Ajax, a long-handled wrench.
In my first class, three boys cluster, pat each
xxxxxxx others' backs, debate the legal definition of rape:
if there's cheap beer…. I'll own the monster I am:
xxxxxxx the man I love most has the jewel-tone eyes
of the Atlantic and freckled skin. And once I wanted to be
xxxxxxx a boy. A white boy. Born with a carnal tooth, I've been
the girl hocking loogies through dugout fence, knew
xxxxxxx how to send a ball screaming into the pocket
of left-center. When I, too, was driven into the dirt,
xxxxxxx I did everything not to cry. Yes, I know, if a man
feels big, he'll empty his wallet, give you the deed
xxxxxxx to his house. I'm most afraid of big white men,
who lounge in easy chairs, ashing cigars in our hair.
xxxxxxxBut little white men are as dangerous, unable to see
through smoke and spectacle, the shimmering promise
xxxxxxx this could be yours. I know. I believed them too.
© Emari DiGiorgio. Published in What Rough Beast on IndolentBooks.com on November 30, 2017.
+ + + + + + + + + +
The Winter Poetry & Prose Getaway and Murphy Writing are programs of Stockton University.
+ + + + + + + + + +
Want to study with Emari Digiorgio? Emari will be leading Tutorials in Poetry, Advanced Poetry Workshop sessions and an Algonquin-style Poetry Workshop at the 2018 Winter Poetry and Prose Getaway.
+ + + + + + + + + +
Emari DiGiorgio is the author of Girl Torpedo (Agape, 2018), the winner of the 2017 Numinous Orison, Luminous Origin Literary Award and The Things a Body Might Become (Five Oaks Press, 2017). She's the recipient of the Elinor Benedict Poetry Prize, the Auburn Witness Poetry Prize and a poetry fellowship from the New Jersey State Council on the Arts. She's received residencies from the Vermont Studio Center, Sundress Academy of the Arts and Rivendell Writers' Colony. She teaches at Stockton University, is a Geraldine R. Dodge Foundation Poet and hosts World Above, a monthly reading series in Atlantic City, NJ. Read and listen to her poetry on her website, and check out her feature on State of the Arts. 

+ + + + + + + + + +
Our Participants Say It Best
"I feel privileged to have spent the long weekend with guiding workshop leaders as well as welcoming writers from all walks of life, near and far. Everyone is friendly and welcoming, which makes for great ego-free feedback. The workshops were thought-provoking and productive and the criticism was positive and respectful. I left with new friends and the momentum to keep writing and moving forward. The Getaway gave me a fresh perspective on my new poems, which I am eager to work on, and I feel a sense of rejuvenation in my writing. All Murphy Writing Getaways and workshops are more than worth attending."
~ Danielle, Advanced Poetry Participant, Barnegat, NJ
Our Philosophy
Escape the distractions of your busy life. Advance your craft and energize your writing with a challenging and supportive Writing Getaway. Join us at one of our upcoming writing retreats and take advantage of plentiful writing time, insightful feedback, good meals and good company. Get Away to Write.
+ + + + + + + + + +