How to Make Money as a Freelance Writer Workshop
Writing workshop in New Jersey
January 12-15, 2018
Led by Amanda Morris
1 spot left (As of 1/4/18)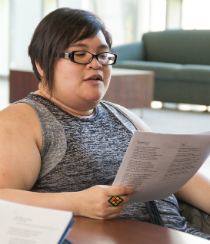 Would you like to be paid to write? In this motivating, hands-on workshop, accomplished freelancer Amanda Morris will demystify the paying market for you—from feature stories, narrative journalism and reviews, to content writing for businesses, websites and blogs. You will gain practical experience through field assignments and coaching during this inspiring weekend.
You will learn how to:
Discover ideal markets for your areas of interest
Pitch your ideas to editors
Write cover and query letters
Market yourself by building an online platform that will impress editors
Submit your work so it gets taken seriously
Bonus guest visit: Benefit from a Q&A with Tammy Paolino, the features editor for the Courier-Post, who will clarify what she and other editors are looking for in this ever-changing market
Invest in your future. Learn the basic skills to begin earning money doing what you love: writing.
Note: Bring a laptop or tablet that can connect to the venue's free wi-fi.
*Limited to just 10 participants.* 
"Amanda Morris is an excellent teacher in that she gives individual attention and zeroes in on what would help you the most. She packs a lot of information into each class and challenges her students while encouraging them at the same time. This is my second year in her workshop and I feel she advanced my writing."
~ Susan, Newtown, PA
Biography

Amanda Morris was a full-time freelance writer and journalist for ten years prior to earning her Ph.D. and becoming a professor of writing. From national and regional newspapers and magazines such as the Pittsburgh Tribune Review and Writer's Digest to web sites such as LifetimeTV.com and regional travel and food trade publications, Amanda has written thousands of published articles, feature stories, reviews, and investigative journalistic stories. Even as a professor, she makes money as a contributing writer to Teaching Tolerance. Amanda loves sharing her practical knowledge and hard-won insights on the freelance life with writers who want to learn how to make money with their writing. Visit her website: amandamorrisphd.com.